Griffin Toilet Hire have years of experience emptying domestic septic tanks and Biodigesters in the Somerset and Bristol area.
Griffin Toilet Hire hold full waste carriers license, full insurance, and operators licenses. We only tip our effluent/septic tank waste at water treatment centers such as Geneco and we provide a full duty of care paperwork so you can prove the load has been taken and disposed of legally.
We also take solid effluent waste not the liquid so your tank will not overflow or block with regular emptying.
Griffin Toilet Hire have large 8 wheeled or smaller 4 wheeled tankers for most types of access. But we advise you always check access and the distance from parking to the tank itself.
A septic tank or Bio-digester is a sewerage storage and treatment plant found at properties that do not have access to mains sewerage. The term Septic refers to the anaerobic bacterial environment in the tank which decomposes the waste discharge into the tank. The rate of accumulation of sludge left over from the process is often faster than the rate of decomposition. Therefore we recommend annual removal of the sludge by one of our vacuum tankers.
Many septic tank systems are ignored by property owners until a problem arises – usually, because the system has not been emptied regularly and then' backs up' toward the property or overflows into the garden area. The first sign that there is an issue tends to be the smell or appearance of liquid on the garden or driveway of the property.
By having a regular empty of the tank, this problem is rarely an issue and unless something is flushed down the system and blocks pipework or pumps, most tank systems will run more efficiently.
Septic tanks may also have a build-up of fat, oils, and greases which will prevent systems working property can clog the soakaway, therefore, owners may find they need a treatment plant emptying more regularly depending on the use by the owners.
Questions we will ask when booking in Septic tank emptying:
Your postcode – to check we can cover your area for Septic tank emptying in Somerset and Bristol.
Where the tank is on the property – we carry max 60 m of hosing from parking to tank.
When was the tank last emptied – tanks emptied over 3 years ago may hold thick waste which can take longer to empty.
Where can we park the tanker – we prefer off road parking if possible. For road parking, we will arrange a time out of busy periods for neighbors and vehicles.
Payment we request payment before arrival via card or BACS – we will send an invoice or receipt by email and with the driver for your records. – we will also provide a Duty of Care Waste Transfer Sheet if required.
Ask if you would like to go on our annual reminder list. Your tank might not need doing every 12 months but most people like a reminder to keep on file.
If you have an issue with the tank or are due to have a pump replaced by a repair company, we can try to arrange to be there at the same time – subject to availability so we can have the tank emptied ready.
Our friendly office team can book an emptying slot in the diary for a day and time to suit you.
Our top tips for keeping your septic tank or bio-digester system in good working order are:
Emptying the tank at the correct intervals for the capacity and number of users.
Inspection of the tank structure annually including the lids – the is accidents each year from people falling into tanks where lids and tops have collapsed.
Making sure rainwater and gutters are NOT joined to the system – rainwater should be harvested or let go elsewhere and not into the tank.
By the Septic tank form a reputable wastewater company with warranty.
Repair faulty toilets and running taps to prevent additional water being lost into the tank.
Keep a record on the maintenance and emptying of the tank. Griffin Toilet Hire offers an annual reminder card, posted to the client's address, so if you move house the new owner will still be aware, or when the tank is due an empty.
DON'T flush away baby wipes, makeup wipes, nappies or sanitary products down the toilet, This will cause blockages of the pipework and the tank – it also causes problems when trying to remove sludge as well.
Griffin Toilet Hire also have small jetters on their tankers for cleaning through pipework and helping to unblock pipes.
You must only use Licenced Waste Disposal companies to empty septic tank or sewerage treatment plants.
So contact us today to inquire about our septic tank emptying today by filling out our contact form or call 01278 773770.
Comments from our clients
Servicing the South West
Griffin Toilet Hire cover the following areas – Bristol, Bath, Chippenham, Trowbridge, Warminster, Yeovil, Taunton, Burnham on Sea, Weston Super Mare, Clevedon, Cheddar Valley, Wells, Bath
Supporting & Servicing
Our office staff are fully trained to help you with queries and give advise when needed as well as taking hires and bookings for a day and time to suit your site. For long term hires, our team can arrange regular weekly servicing and keep you updates with any access or changes that need to be made. The office team will also confirm call off hires and servicing for other companies and send over duty of care sheets when required.
Accounts can also be contacted via our office 01278 773770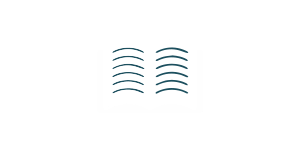 Wealth of Experience
Griffin Toilet Hire has been established for 18 years. We carry full insurance, permit to discharge certificates, waste carriers licences and will provide duty of care sheets for our servicing. Our vehicles are chapter 8 compliant and we are security checked for HPC and MOD sites. Our driving team are fully trained, provided with full PPE and uniform and we have H & S copies for sites requiring them Get in Touch
Griffin Toilet Hire,
Mark Business Park,
The Causeway,
Mark,
Somerset,
TA9 4PZ
01278 773 770