Toilet and septic tank emptying during the COVID-19 lockdown period can be provided by Griffin Toilet Hire LTD. We are classed as essential key workers, during this period as we are providing a public service to our clients and local customers.
"Griffin Toilet Hire has been identified as a key worker in
'providing an essential public service in the water and sewerage sector'
We have and carry paperwork to prove this."
We are working with individual and large scale customers as usual during the Covid-19 period.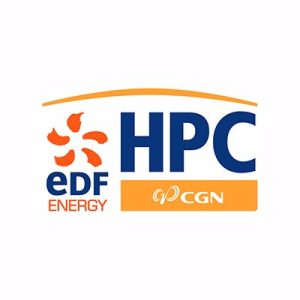 We are continuing to empty effluent tanks on building sites including Hinkley Point C.
A recent testimonial mentioned: "Well done AGAIN Griffin Toilet Hire. We have you guys at HPC and everyday we get total quality….. 👍👍👍"
We will continue supplying toilet facilities and servicing where needed, this includes our own portable toilets on sites and for private use.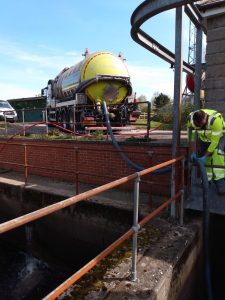 As many more people are Isolating, working from home or on lock-down the use for Septic tanks is much higher and we are covering emergency call out as well as regular booked work with our tankers.
We were delighted to be donating some toilet facilities to support a local NHS emergency building project and these will stay in place and be serviced for free until the project finishes.
Every Thursday we join our neighbours with the Clap for Key workers and carers and enjoy some social distancing while waving to people near our yard.
Advice for everyone
Everyone must stay at home to help stop the spread of coronavirus.
You should only leave your home for very limited purposes:
shopping for basic necessities, for example food and medicine, which must be as infrequent as possible
one form of exercise a day, for example a run, walk, or cycle – alone or with members of your household
any medical need, including to donate blood, avoid or escape risk of injury or harm, or to provide care or to help a vulnerable person
travelling for work purposes, but only where you cannot work from home or are a Key Worker.
Do
wash your hands with soap and water often – do this for at least 20 seconds
use hand sanitiser gel if soap and water are not available
wash your hands as soon as you get home
cover your mouth and nose with a tissue or your sleeve (not your hands) when you cough or sneeze
put used tissues in the bin immediately and wash your hands afterwards
Don't
do not touch your eyes, nose or mouth if your hands are not clean
To help yourself stay well while you're at home:
stay in touch with family and friends over the phone or on social media
try to keep yourself busy – you could try activities like cooking, reading, online learning and watching films
do light exercise at home, or outside once a day.
What to do if you need medical help
If you need medical help for any reason, do not go to places like a GP surgery, pharmacy or hospital.
If you have symptoms of coronavirus (a high temperature or a new, continuous cough), use the 111 coronavirus service.
If you need help or advice not related to coronavirus:
for health information and advice, use the NHS website or your GP surgery website
for urgent medical help, use the NHS 111 online service – only call 111 if you're unable to get help online
for life-threatening emergencies, call 999 for an ambulance
Griffin Toilet Hire are available to help you.
We are still working so can hire toilets for sites, hospitals, offices, business, lorry yards, delivery yards and more.
We can empty domestic septic tanks and water treatment systems for customers.
We have tankers available for emptying large effluent tanks and jetting pipework and drains where needed.
Call us on 01278 773770 for more details.