Griffin Toilet Hire Service
Griffin Toilet Hire have spent many years supporting hire and trade centres and large construction projects by emptying the customers own hire equipment on site. Griffin Toilet Hire have tankers and service vehicles available that are able to remove effluent and septic waste from building sites and tip at Licenced Sewerage Treatment Centres.
From Welfare units / Ground hogs and Oasis units up to 20,000 Litre tank empties in one go our tankers will remove effluent and provide full Duty of Care paperwork showing where the waste is tipped for your records.
We can visit as a one off job, or on a regular day per week.
We can also provide water on site that can be used for hand washing, toilet flushing and canteen use.
We are providers of Potable and non- Potable water. We can provide tank cleaning and Chlorination on site.
Services we can offer include:
• Effluent and septic tank emptying
• Water refills
• Welfare Unit / Eco unit servicing
• Ground Hog servicing
Our drivers are friendly and efficient and arrive with PPE wear ready to attend on site.
We keep our team fully informed of the needs of each site meaning we can offer a reliable and well-regulated service.
We service across Somerset, Bristol and Bath.
All we require is a site address, contact name and number and an optional Purchase Order
We are security cleared for Hinkley Point C and have different vehicles 'white listed' so we can attend without the need to book in or be escorted around site.
Please call our office 01278 773770 or complete the contact us form and we can discuss your requirements.
Comments from our clients
Servicing the South West
Griffin Toilet Hire cover the following areas – Bristol, Bath, Chippenham, Trowbridge, Warminster, Yeovil, Taunton, Burnham on Sea, Weston Super Mare, Clevedon, Cheddar Valley, Wells, Bath
Supporting & Servicing
Our office staff are fully trained to help you with queries and give advise when needed as well as taking hires and bookings for a day and time to suit your site. For long term hires, our team can arrange regular weekly servicing and keep you updates with any access or changes that need to be made. The office team will also confirm call off hires and servicing for other companies and send over duty of care sheets when required.
Accounts can also be contacted via our office 01278 773770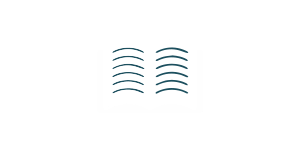 Wealth of Experience
Griffin Toilet Hire has been established for 18 years. We carry full insurance, permit to discharge certificates, waste carriers licences and will provide duty of care sheets for our servicing. Our vehicles are chapter 8 compliant and we are security checked for HPC and MOD sites. Our driving team are fully trained, provided with full PPE and uniform and we have H & S copies for sites requiring them Get in Touch
Griffin Toilet Hire,
Mark Business Park,
The Causeway,
Mark,
Somerset,
TA9 4PZ
01278 773 770