Griffin Toilet Hire supply Bristol, Somerset, and Dorset, hiring luxury toilet trailers for wedding events, marquee events, and parties.
From 20 – 500 guests, we can cover your wedding and event facility needs. Our luxury toilet trailers bring added sophistication and comfort for your guests.
The toilet trailers are presented in a luxury finish. Externally they are designed with a unique grey wood effect which blends with most outdoor surroundings but is visible enough for guests to locate the toilet facilities. Toilet trailers are sited and then we add skirting around the base of the trailer to hide wheels and the tow bar and add steps and railings for safe access to the toilet trailer.
The interiors are designed especially for Griffin Toilet Hire with porcelain sinks and flushing toilets – just like your bathroom at home.
We have coloured LED lighting and our bespoke interior wall coverings representing Somerset and Bristol scenes give a fun and spacious feel to the toilet cubicles.
Mirrors enhance the main area of both the ladies and gent's side, giving plenty of space for guests to wash their hands and for appearance touch-ups.
Our Event 200 range will provide service for a maximum of 200 people over 8 hours. These toilet trailers have two sides, split for ladies and gent's and the layout consists of 2 toilets behind cubicles and 2 sinks for the ladies side and 2 urinals, 1 toilet and 2 sinks for the Gent's side.
The Event 200 toilet trailer is perfect for events of up to 180 guests and works really well for smaller events as well as if offers less queuing for the facilities.
Our Event 300 range will provide service for a maximum of 300 people over 8 hours. These toilet trailers have two sides, split for ladies and gents. The layout consists of 3 toilets (behind cubicles) and 2 sinks for the ladies side and 3 urinals, 1 toilet and 2 sinks for the Gent's side.
Perfect for events of up to 250 – 280 guests but the toilet trailer can be used for events where there may be a few guests staying over or if a light party / get together is planned for the following day.
Each trailer is delivered fully supplied with toilet tissue, hand towels, soap dispensers, and automatic air fresheners. So, it is ready for use straight away. Some clients may wish to add special touches in the toilet trailers to link with their wedding theme and we welcome flowers or grooming kits being placed on the countertops. We do request no candles or glitter.
Our toilet trailers require good access with a 4×4 to tow the trailers
Each trailer is self-contained with tanks for water and effluent collection hidden underneath the trailer and once sited, all they require is a12 amp / 4 KVA power supply to power the pumps for flushing the toilets, running the taps and powering heated and lights.
We remove the toilet trailer from the location and then tip the waste at recognised waste treatment centres so you can be assured of safe and legal disposal.
For events, such as weddings or small festivals you may like to consider our other facilities available for hire including:
· Disabled portable cubicle – this includes a baby changing table
· Urinal blocks
Bookings are only accepted with a deposit and completed booking form.
Please call our office today on 01278 773770 or complete our contact form and we can discuss your requirements.
Don't be 'caught short' for your wedding – treat yourself and your guests to something special!
Comments from our clients
Servicing the South West
Griffin Toilet Hire cover the following areas – Bristol, Bath, Chippenham, Trowbridge, Warminster, Yeovil, Taunton, Burnham on Sea, Weston Super Mare, Clevedon, Cheddar Valley, Wells, Bath
Supporting & Servicing
Our office staff are fully trained to help you with queries and give advise when needed as well as taking hires and bookings for a day and time to suit your site. For long term hires, our team can arrange regular weekly servicing and keep you updates with any access or changes that need to be made. The office team will also confirm call off hires and servicing for other companies and send over duty of care sheets when required.
Accounts can also be contacted via our office 01278 773770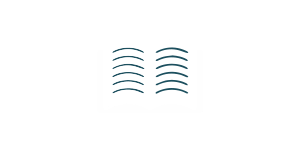 Wealth of Experience
Griffin Toilet Hire has been established for 18 years. We carry full insurance, permit to discharge certificates, waste carriers licences and will provide duty of care sheets for our servicing. Our vehicles are chapter 8 compliant and we are security checked for HPC and MOD sites. Our driving team are fully trained, provided with full PPE and uniform and we have H & S copies for sites requiring them Get in Touch
Griffin Toilet Hire,
Laurel Farm,
The Causeway,
Mark,
Somerset,
TA9 4PZ
01278 773 770